As we move from more traditional sales and customer success methods to more technological ones, we adapt to something new every day. You will remember how we emphasized the importance of having a digital presence in our previous articles. However, being online for your customers is no longer enough. You also need to be wherever, whenever. In this article, we'll discuss digital engagement and how you can build digital engagement on Salesforce, one hub for all channels.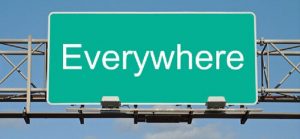 What is Digital Engagement?
Let's first briefly explore the concept of digital engagement. Digital engagement is getting online engagement from your customers. This could be through sales, service, or overall customer satisfaction. While you arrange your business in these three categories, the customer will not always realize this. What you need to do is to capitalize on the changing trends however you can. This way, you can keep selling, providing service, and achieving B2B customer satisfaction.
Salesforce offers the widest CRM platform to help you manage loyalty on cloud. A Salesforce loyalty solution can help millions of small and big B2Bs to manage their digital presence on a single channel. Now let's see how you can build digital engagement on Salesforce.
Build on Your Digital Engagement
Digital engagement is omnipotent: you can have all your online channels under a single roof. This will certainly save some time for your sales representative too. This will also get you to direct your customer to the most available representative. Talk about loyalty management on cloud!
You can also create custom rules to channel your engagement to items such as Contacts. If you can customize smartly, then a direct link will be generated, which will save you even more time!
Webchat is another Salesforce loyalty solution that can help you improve your engagement. Never miss any chance to interact with your customers with the right information when they need it. As sales representatives will also be engaging in multiple possibilities at once, the productivity will increase. This is another method how you can build digital engagement on Salesforce.
AI is Your Friend
As a B2B, you know that time is money. You also know that routine tasks may take up a lot of your time. So why not get AI to help you with them? With bots feature, you can handle requests and collect information via conversations over bot. This feature will give you some critical lead information and will increase loyalty with happier customers.
Remember that big data is very crucial for B2B as well. So if you get a lead on the Einstein bots, don't forget to grab the information. High-Velocity Sales users can complete tasks right from their Work Queue and follow up on leads via SMS. Establish one-on-one relationships with key clients and communicate with them.
Get the Right Service for Your Business
If you integrate Salesforce with third-party CTI systems (computer-telephony integration), your phone productivity will boost. You can get data on incoming calls, directly make calls from the panel itself, and make a list of the outcome and duration of the call. This will be an amazing chance to boost Salesforce loyalty as well.
There are also self-service communities that you can use to build digital engagement on Salesforce. These communities get customers together to find answers to their questions. This could be about a product, log cases, or B2B managing orders. With simple templates, elements, and apps, it is quite easy to customize and brand communities on your end.
All Your Social Accounts at One Place
You can also offer customer support for all the applicants from whichever social platform. It could be Twitter, Facebook, Instagram, or any other social account you may have. You can generate a list of keywords and segmentation so that your agents handle more in a shorter time. Salesforce loyalty management helps you manage your customers all-round.
Technology will always be a part of our lives now. And since we are talking about building digital engagement on Salesforce, let's discuss SDKs. With a software development kit, developers are now able to get customers manage cases. They can chat with CS agents, have video chats or share their screens with the agents. This is an easy and loyalty-driving method to build digital engagement.
Get Salesforce Right
Salesforce use is now very important for all B2Bs in all aspects. Leveraging Salesforce loyalty is a big plus for your business for sure. If you have any questions around Salesforce or how you can build digital engagement on Salesforce, Apex Loyalty is here. Apex Loyalty offers a scalable platform. With easy use, you can manage your loyalty and engagement portals. Apex Loyalty is the most loyal app there is.
You can read our previous article from https://www.apexloyalty.com/accelerating-channel-participation-with-a-b2b-rewards-program/